JANUARY 3, 2021 UPDATE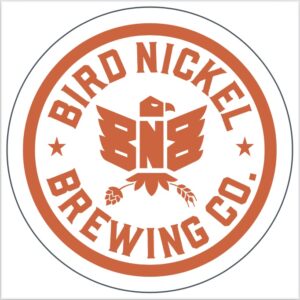 Friends,
Happy New Year!
We want to thank everyone who supported us last year…what a great way to end a very tough year.
Bird Nickel has some exciting things coming up this year. First, our NEIPA should be hitting the shelves at the end of this month- look for updates on our website and on our social media pages. We're very excited about the follow-up to Slick Calm.
It's another approachable beer. The IBUs come in around 60, but you can't tell that when you drink it. You also can't tell it's a 6.8% NEIPA, either! It's VERY drinkable!
We're still moving forward with finding a spot in the Easton/Talbot County area to call our own. Stay tuned for updates on that front as well.
For more on where you can find our beer, go to the Where to Find Us page. If you'd like to sell our products at your establishment, email us at sales@birdnickel.com. For questions about the brewery and/or to learn more about investment opportunities, please email us at info@birdnickel.com.
THANKS AND HAPPY NEW YEAR TO EVERYONE! BE SAFE OUT THERE!
-BNB