October 3, 2021 UPDATE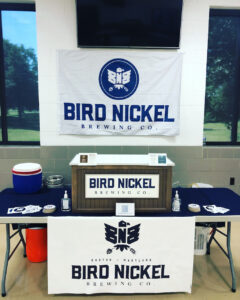 Friends,
What an event yesterday!
Thank you for coming out to support our local fire department and all of the breweries and vendors at the Easton Beer Fest. We met so many nice people- brewers, sales reps, vendors- AND so many supporters of what we are trying to do in our hometown.
We were so happy to have a new beer available for the festival. The Kinda Neat coconut coffee porter was a labor of love that involved a lot of moving parts and pieces. We certainly gave our contract brewer a lot to do (and we appreciate their hard work)!
A tip of the hat to Night Kitchen Coffee in Denton. Cold-brewing 20 gallons of premium coffee is time-consuming and takes a lot of effort. It really shows in the product- well done! Don't forget to check them out in Denton. They're changing things up a bit at the store, but you'll still be able to purchase great, flavorful coffee and spices there along with some new tasty treats!
Be sure to check our Easton Beer Fest and Where to Find Us pages for updates on where you can purchase our beer. Right now, we have Slick Calm and Kinda Neat available in 16oz cans. Kinda Neat porter is available in sixtels for a limited time and may be on tap at one of the local watering holes in the near future.
And, as usual, keep checking in for more details on our search for a permanent home here in Easton.
CHEERS!
-BNB