September 19, 2021 UPDATE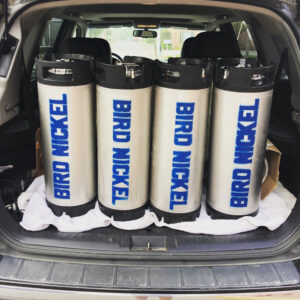 Friends,
These four kegs of cold brewed coffee are headed to our contract brewer's location and will be added to our new beer, which will be out on October 2nd- at the 6th Annual Easton Beer Fest. 
We've already soaked 12 lbs of whole coffee beans in this new beer, and we can't wait to see what 20 gallons of cold-brewed coffee does to the flavor! Our guess is that if you like coffee flavor in your dark beers, you'll LOVE what we have coming your way.
Stay tuned for more details about the new beer and for updates on our "home-hunting" exploits. We can't wait to set up shop in Easton!
CHEERS
-BNB