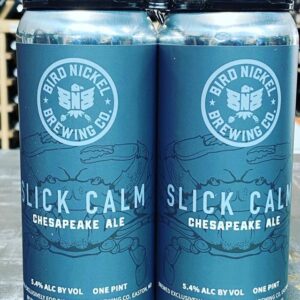 Slick Calm Chesapeake Ale
A modern twist on the cream ale style that was popular in the Mid-Atlantic region before Prohibition. The base malt comes from a malt producer in Delaware and our use of rye malt is a tip of the hat to Maryland's historical ties to the rye whiskey industry. The rye gives the beer a nice, crisp and slightly spicy finish. ABV 5.4%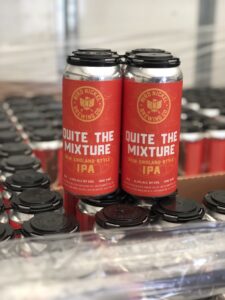 Quite the Mixture NEIPA
A light, tropical NEIPA that's been triple dry-hopped with hops from the US, New Zealand and Germany. The deliberately low bitterness is evident in the background while the tropical and citrusy notes from the hops take center stage. And, you'll notice the smooth mouthfeel from the generous amount of Flaked Oats. If you're looking for a hopped-up hazy, this beer is not for you. It's an approachable, 6.8% ABV New England IPA with an IBU of around 60 that won't wreck your palate.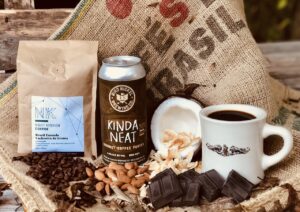 Kinda Neat Coconut Coffee Porter
We used Vienna and Munich for our base malts and chose hops from both the US and UK. Then, we added organic toasted coconut flakes and both cold-brewed coffee AND whole beans from a small batch roaster in Denton, MD. This coffee blend is grown in the Alto Mogiana region of Brazil and imparts subtle notes of dark chocolate and almonds. It's honey processed and hand-picked to avoid any unmanaged fermentation. It comes in at a respectable 6.5% ABV and pairs well with the fall and winter seasons. Enjoy!