SLICK CALM Chesapeake Ale, 5.4% ABV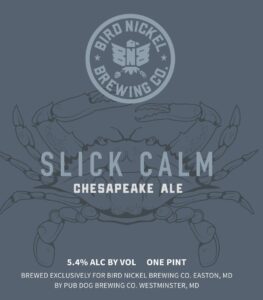 KINDA NEAT Coconut Coffee Porter, 6.5% ABV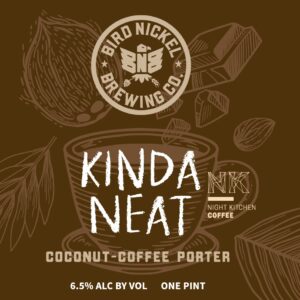 Available at these locations:
ANNAPOLIS
Dangerously Delicious Pies, 212-214 West Street, 16oz. singles of Slick Calm only
CAMBRIDGE
Cambridge Market, 2743 Dorchester Square, 16oz. four-packs/cases Slick Calm and Kinda Neat
EASTON
Hair O' the Dog Wine & Spirits, 219 Marlboro Avenue,16oz. four-packs/cases of Slick Calm AND Kinda Neat
Snifter's Craft Beer & Wine Bistro, 219 Marlboro Avenue, Kinda Neat is now on tap!
Wishing Well Liquors, 786 Idlewild Avenue, 16oz. four-packs/cases Slick Calm AND Kinda Neat
Harrison's Wine & Liquors, 207 N. Harrison Street, 16oz. four-packs/cases Slick Calm AND Kinda Neat
Town & Country Wine, Liquor, etc., 28248 St. Michaels Road, 16oz. four-packs/cases Slick Calm AND Kinda Neat
Eagle's Cafe at the Hog Neck Golf Course, 10142 Old Cordova Road, 16oz. four-packs/cases Slick Calm only
ELKRIDGE
Perfect Pour, 6630 Marie Curie Drive, 16oz. four packs/cases Slick Calm AND Kinda Neat
FREDERICK
District East, 880 N East St, 16oz. four packs/cases Slick Calm AND Kinda Neat
SEVERNA PARK
Magothy Wine & Spirits, 147A Ritchie Highway, 16oz. four-packs/cases Slick Calm AND Kinda Neat and Kinda Neat on tap at the growler station in a few weeks! Check their Untappd page for more details
ST. MICHAELS
The Village Shoppe, 501 South Talbot Street, 16 oz.four-packs/cases Slick Calm only